© 2009 sanfreelancephotography.com. All rigths reserved.

Photography Course
Background :
Give any small kid a compact camera and you will see them shooting more shots than you do. Kids will always think of having fun, that is just how it is, the nature of kids. But playing is also part of their brain development. They learn and pick up some skills when they are playing.

And so the very main purpose of this workshop is to teach small little kids of as young as 5 years old to 10 years old to have simple skills in handling a camera. Our approach is not to be too technical but rather letting them play with their camera, the right way, with the least bad habits as possible. We let them shoot as much as possible and let them explore their creativity.

Objective : To teach young kids on basic camera handling


Approach
Gazzillion Shots!!!! - I'm just exaggerating. My first actual shot with film camera was back in primary school in the early 80's and it wasn't my camera. Processing film is expensive and we need to complete the whole roll before we sent for processing. Nowadays, you can shoot thousands and those photos can end up in your hard drive, for storage. We let the kids shoot as many shots as possible. We also advise the parents to encourage their kids to shoot freely as much as possible. Familiarity with camera will automatically be developed and their creativity in photography will rapidly increases with the more shots taken.


Camera Handling - We make sure to teach them how to hold a camera steadily to avoid camera shake.It is pointless to try to teach a 5 years old kid on all the creative mode at the first stage. We let them play with the auto mode because at this age, exploring their creative mind through composition is more important than the advance setting. If they can practise good camera handling technique, this skill will stay with them.

Teach The Eyes - We teach them to shoot from various angles and perspectives.

Composition and Identifying Subjects - At this first stage, we will not concentrate on teaching them creative composition. We rather teach them simple composition by placing subject(s) at the center and making sure there are less headroom and wasted area in their frame.

Workshop Details
This workshop is organized by Lara's Place, a center for kids training and development. Please visit their website for more details on workshop date, fee and location at

www.rix.com.my

.


Kids Photography conducted by sanfreelancephotography. Photography workshop for kids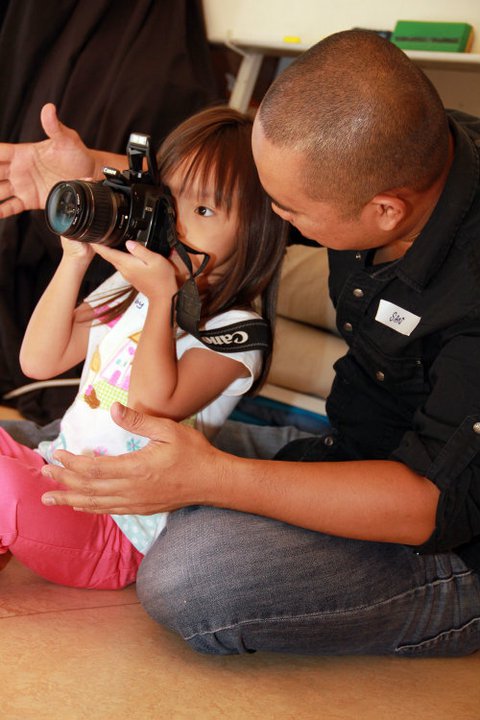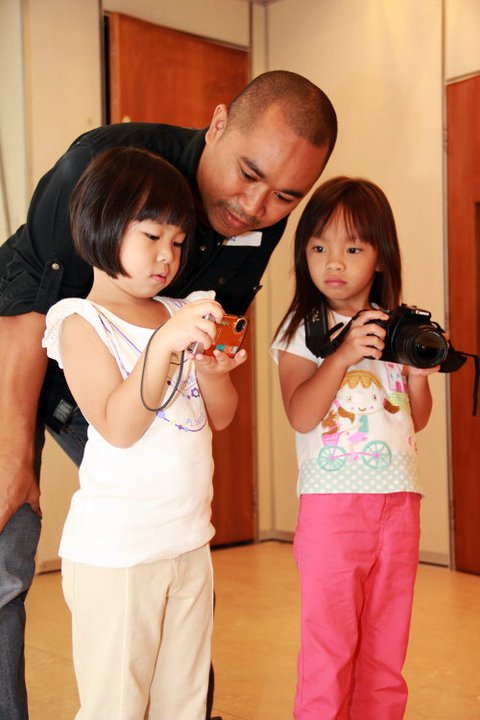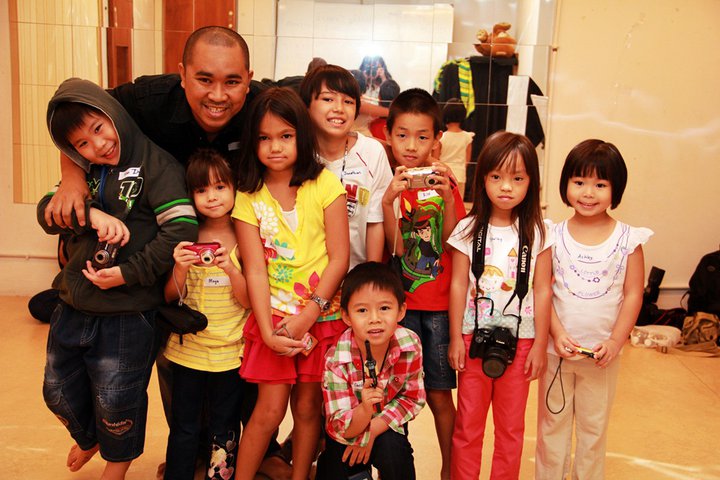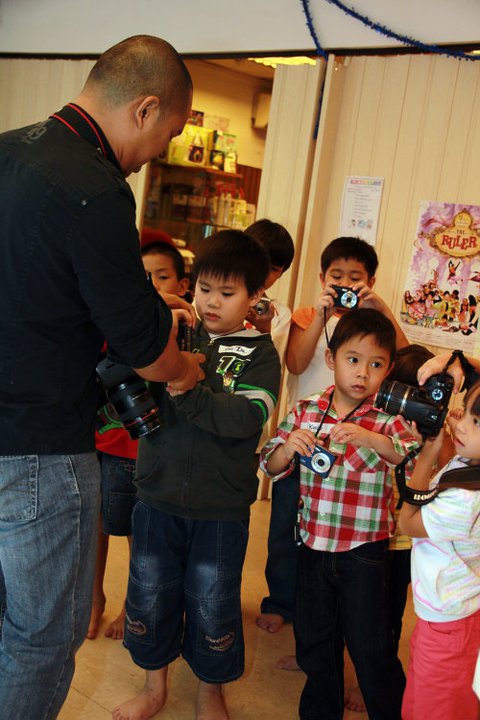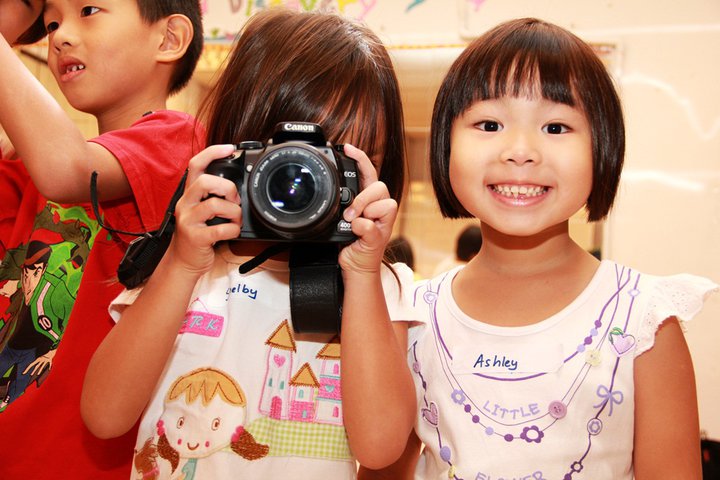 GALLERY

- photos by Nadine Jasmine