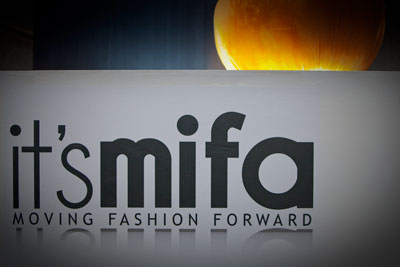 Malaysia International Fashion Week 2009
MIFW (International Fashion Week) is back and we will take a look at some of the designs by our local designers as well as other designers from Asia.

We will also look into the educational aspect of Runway Fashion Photography.

We will be commenting on the organizing aspect of this show and last but not least, the gallery.....

Nothing changes. In most events in this country whether fashion or not, organizers do not think that photographers are part of their event. Photographers are given priority at the front line to take photos and that's it! That is the best service they can ever provide the photographers. Not knowing that photographers are their "Eyes". Without photographers they won't get good images, no photos for publishing, thus, no publicity

As I said MIFA haven't changed at all. They can't even provide a decent mineral water, the least. They served their VIPs with expensive drinks and snacks and let us sit at the staircase at the end of the runway waiting for the event to start...... 1 hour later than the schedule.

Of all the organisers in this country, MIFA should be the one who understand the most. Without photographers, their fashion design will just end at the runway.

To the organizer

- It is strictly business. Nothing is free. They get sponsors, government support and funds to organize the event on yearly basis. No need to elaborate further on this.



To the Designers

- It is also business or more like opportunity. An opportunity to get their design known in this country as well as global. Get the chance to be famous or more famous or more glamorous so that they can justify the increase of prices of their designs. Just like a small restaurant whom had a Prime Minister as a one time visitor having their nasi lemak. Took a photo with him, frame it, hang it and the next thing you know the same nasi lemak you've been having all the while for $1 now becomes $1.50.



To the Models

- Just a normal day to day job. Wear something that doesn't belong to them, show it to the audience with style of course, take it off and wear another different dress, show it off, ........... you know!



To the Photographers

- Those who were sent by their employers, obviously, it is just a job. To some full time photographers, it is time for marketing. Knowing there are many potential clients sitting and waiting for the event, they'll take their photos, show it to them and introduce their services. If they are lucky, they'll get a call.

Some would do it just for fun but to me runway fashion show is like a shooting range. You practice your shots to improve accuracy. With a 5DMkII, 70-200L f2.8 and 580EXII I practiced as many shots as possible to get high percentage rate of sharp images. This is not just point and shoot practice. You need planning and consistent skills to get it right. I measure the success rate by calculating the ratio of good images against total shots taken.

I am no fashion GURU but I can share with you details of runway fashion photography in my tutorial.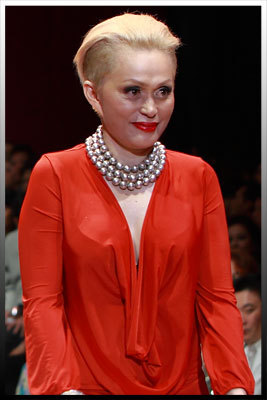 Design by Sharifah Kirana, Malaysia.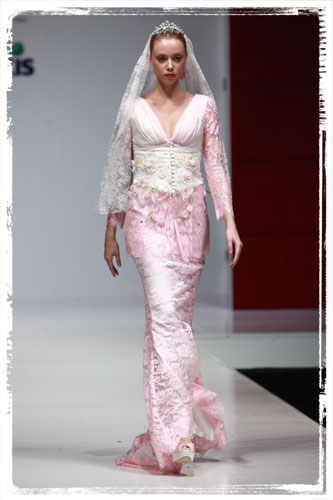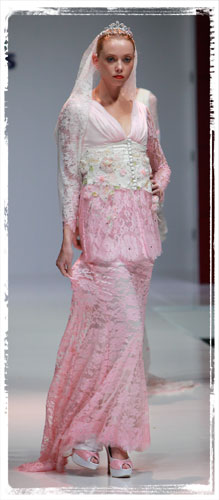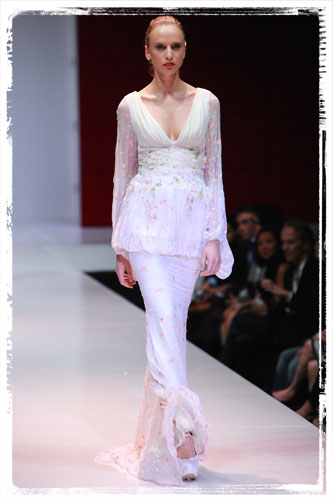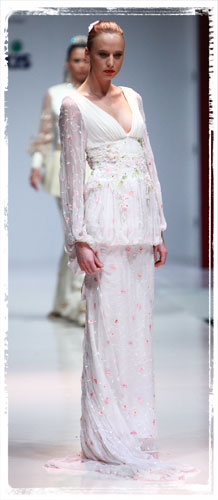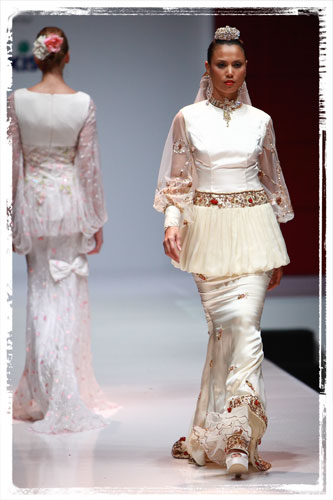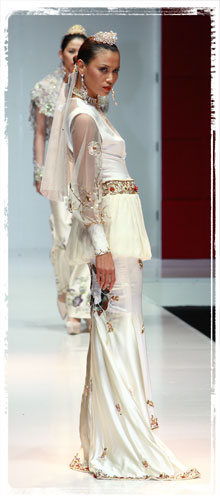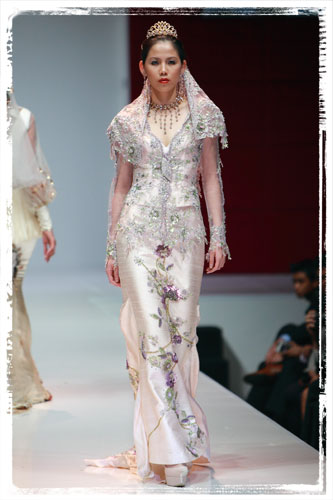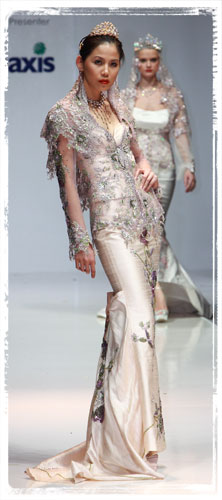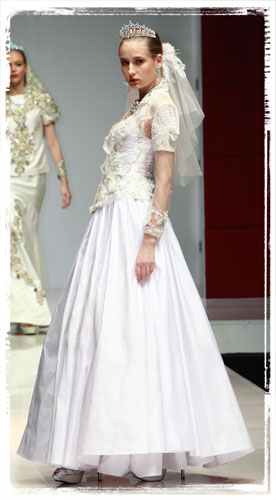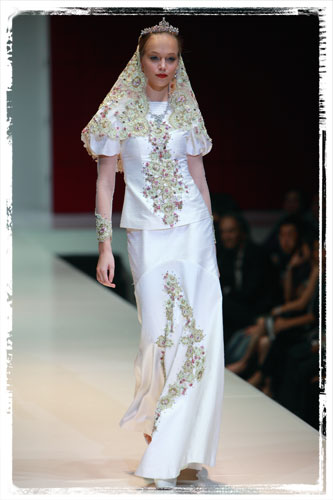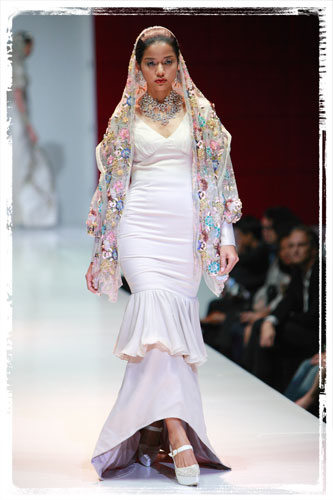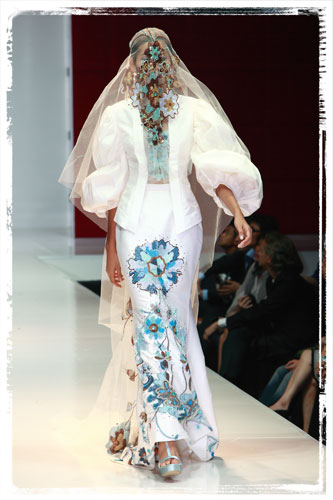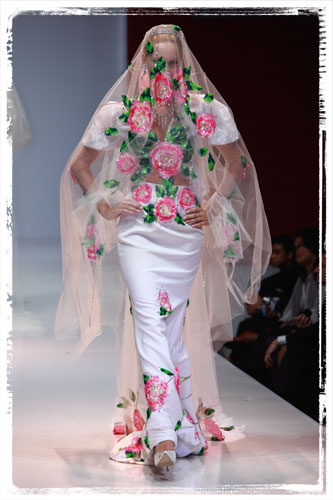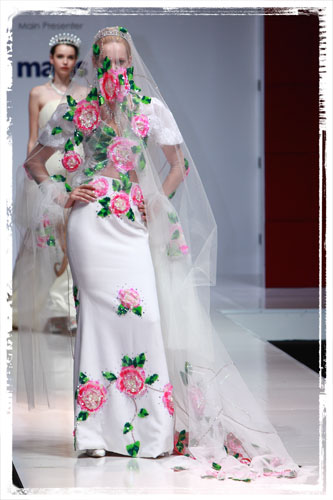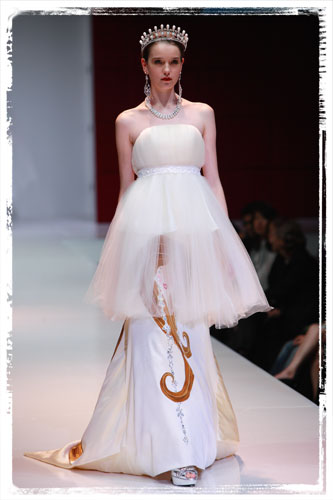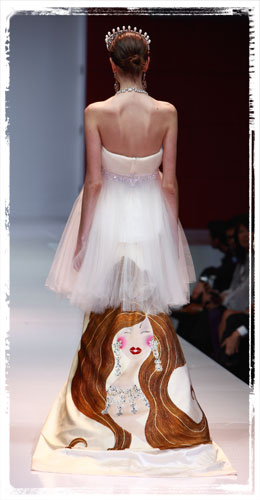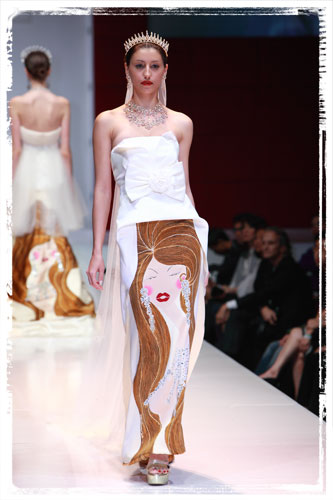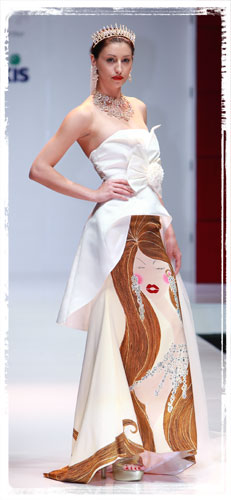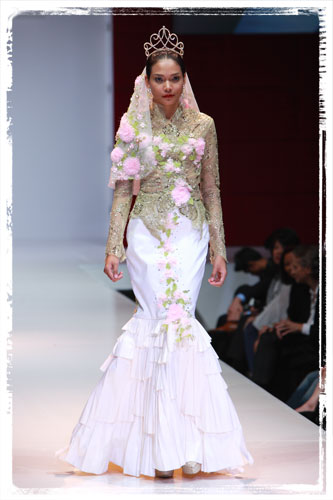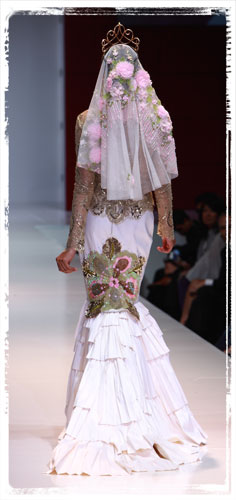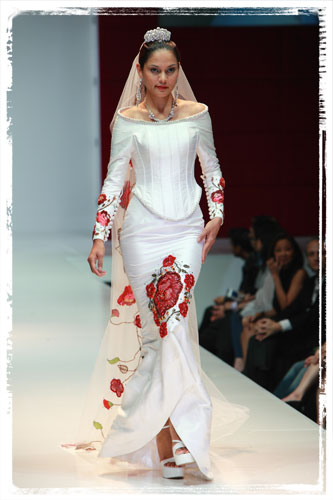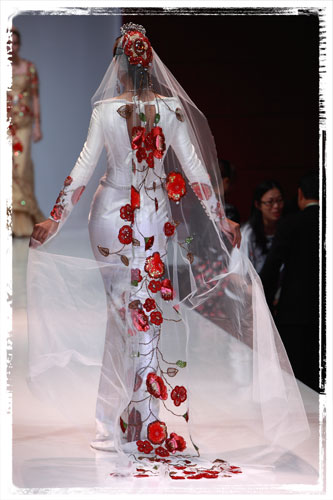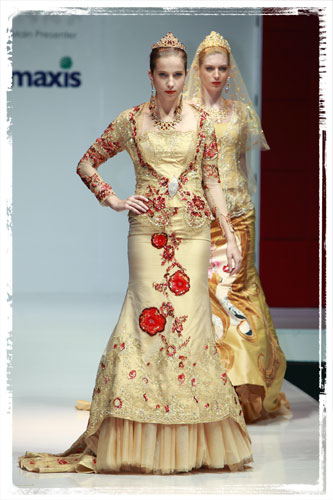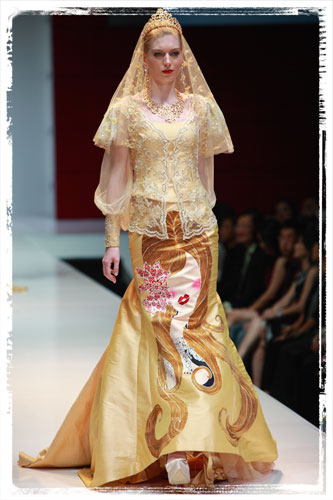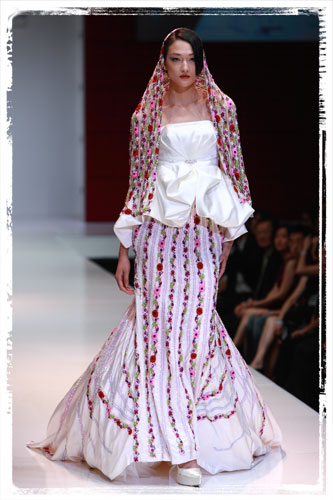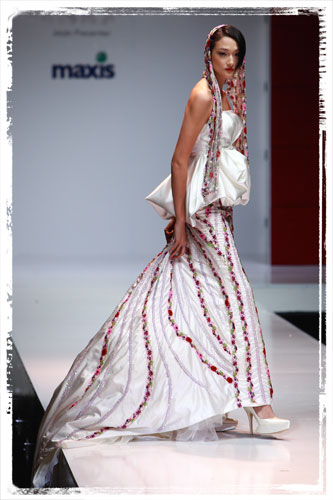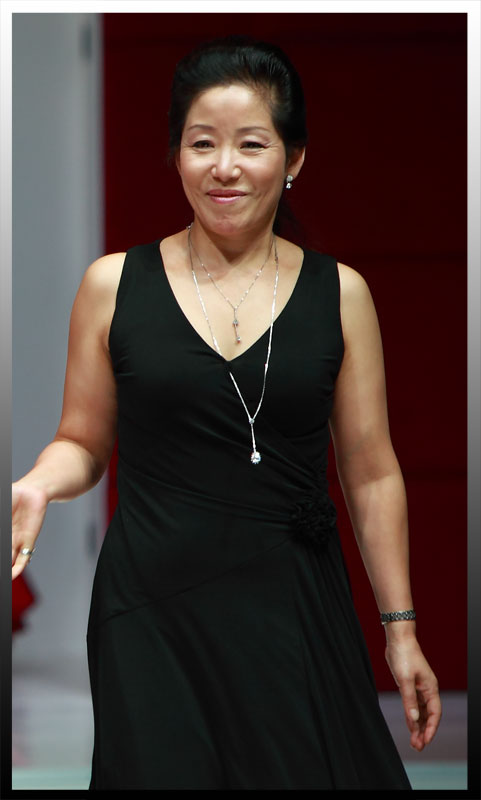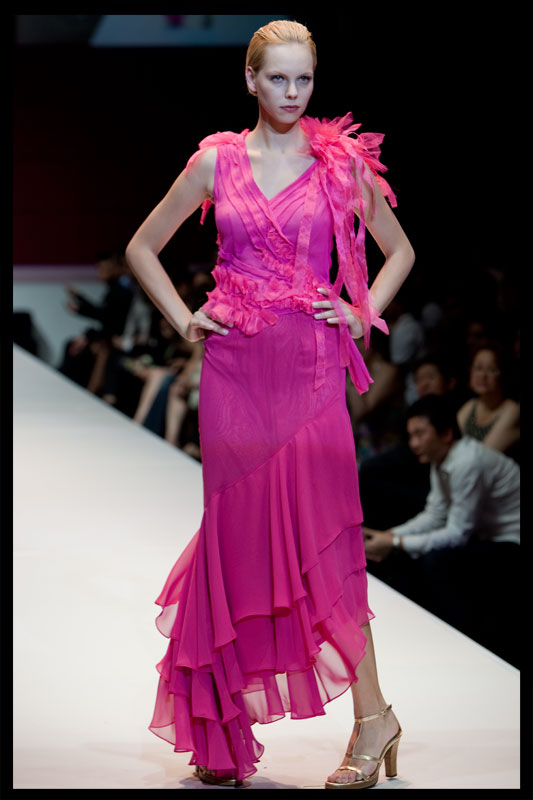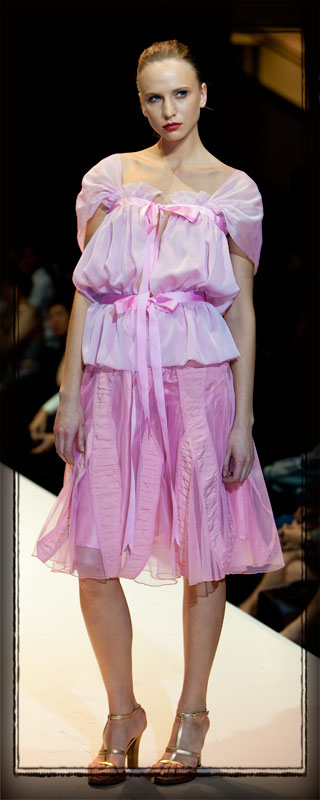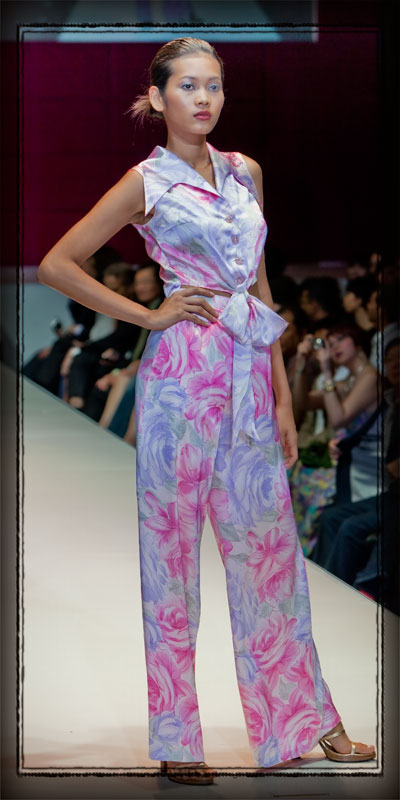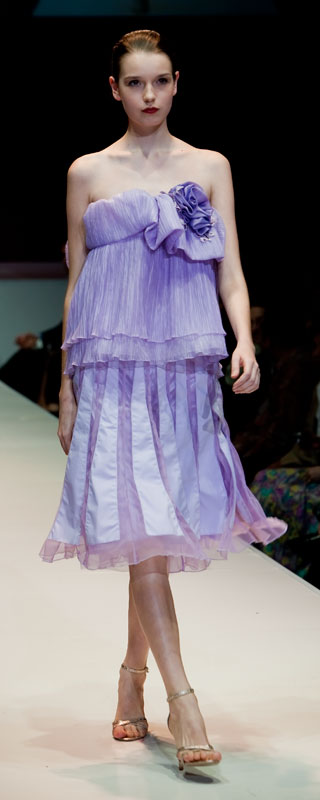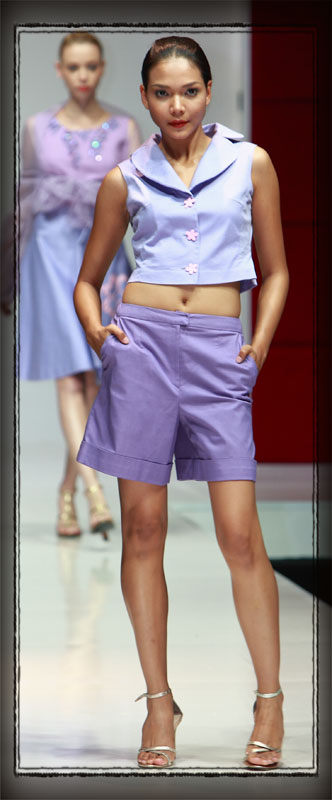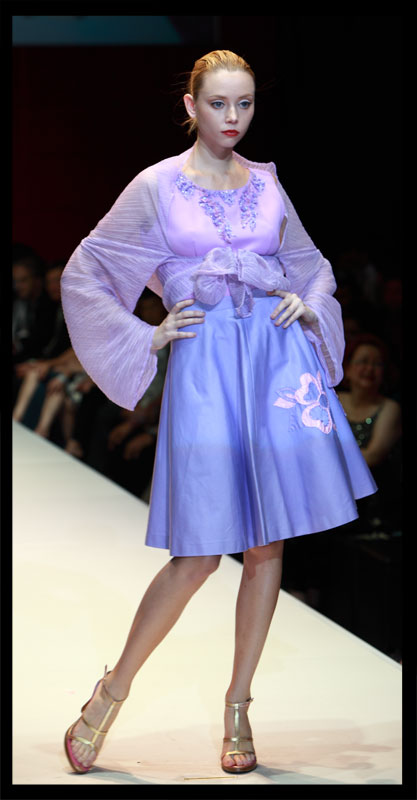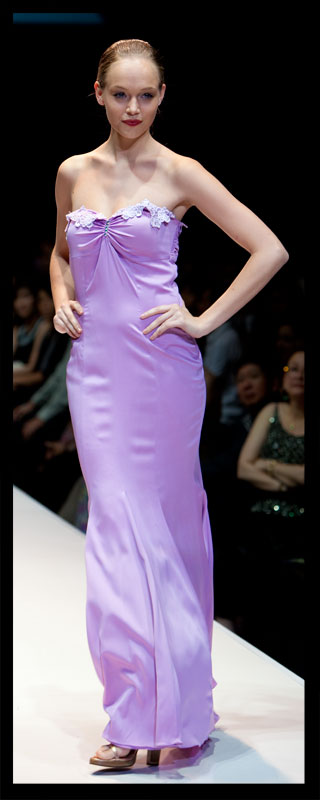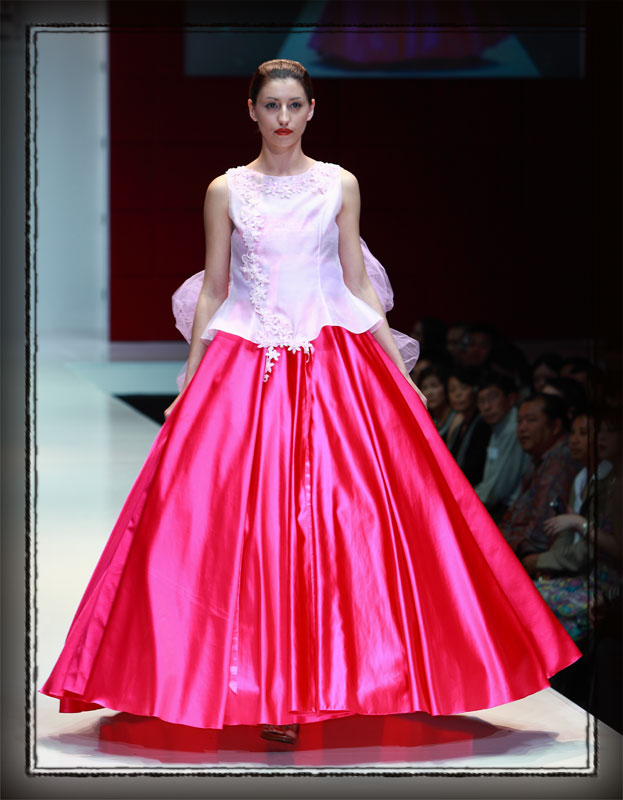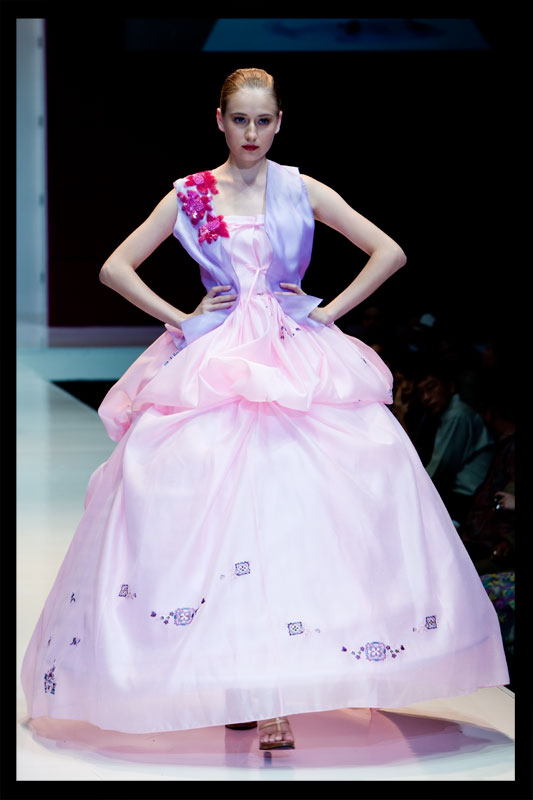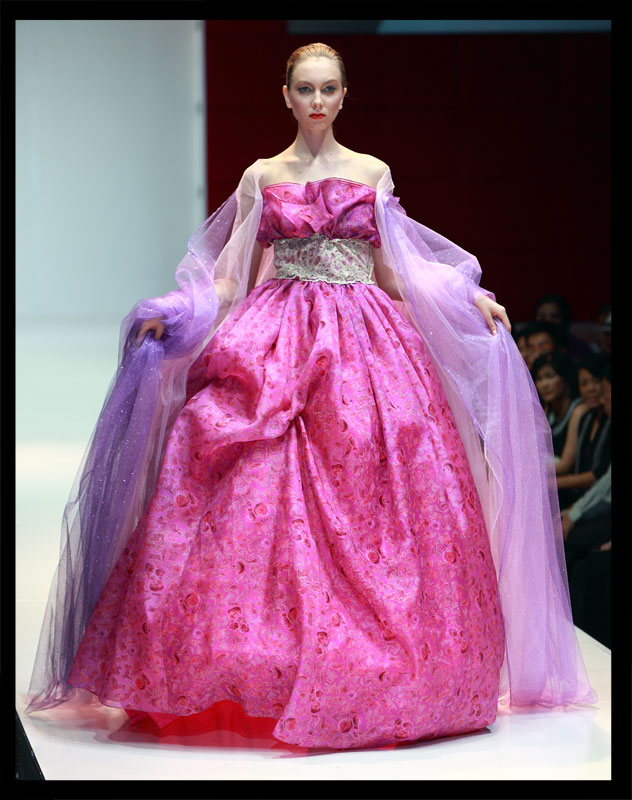 Design by Jo Myung Re, South Korea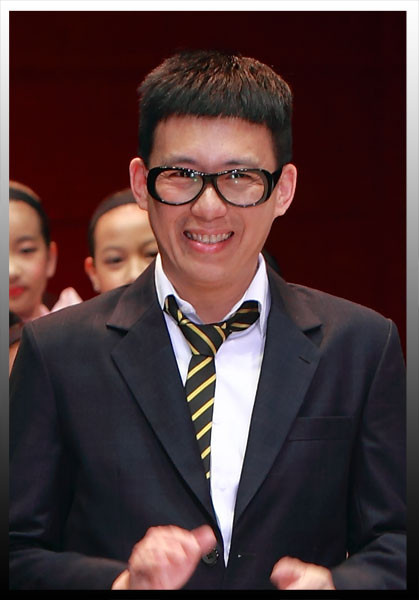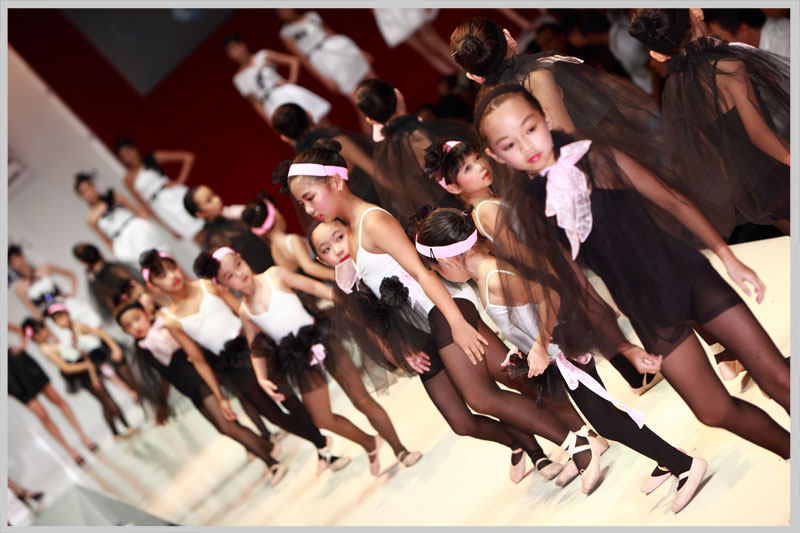 Design by Eric Choong, Malaysia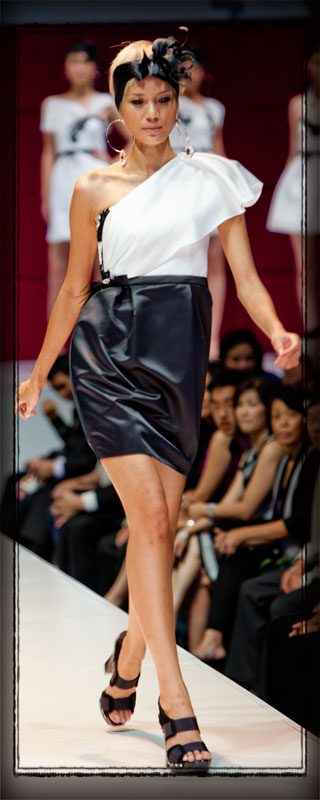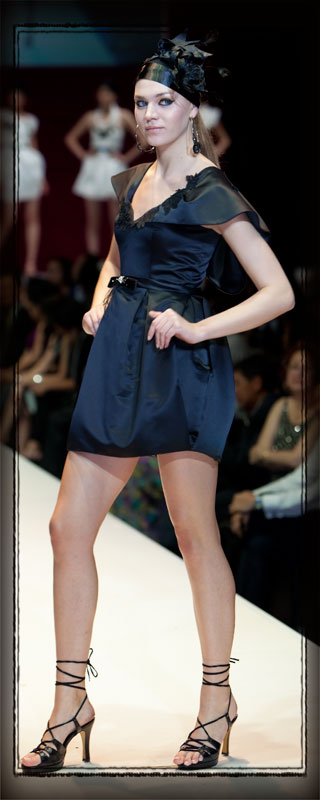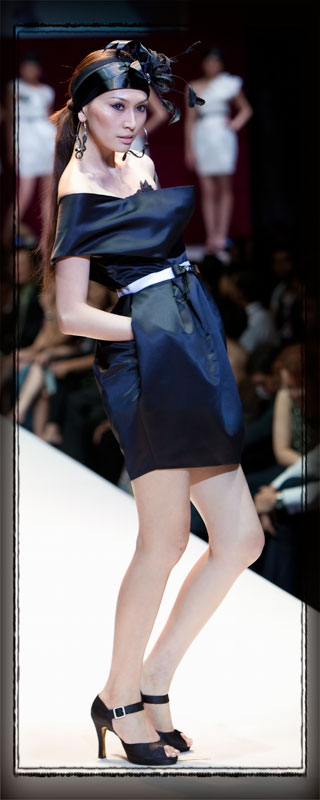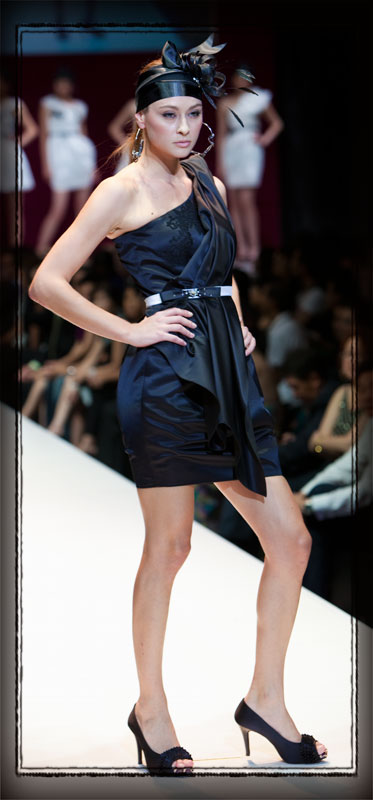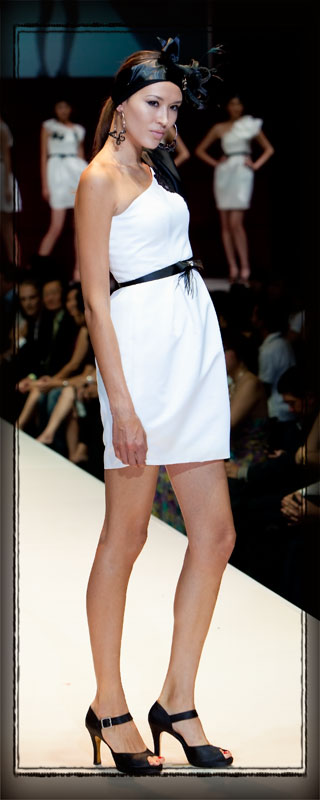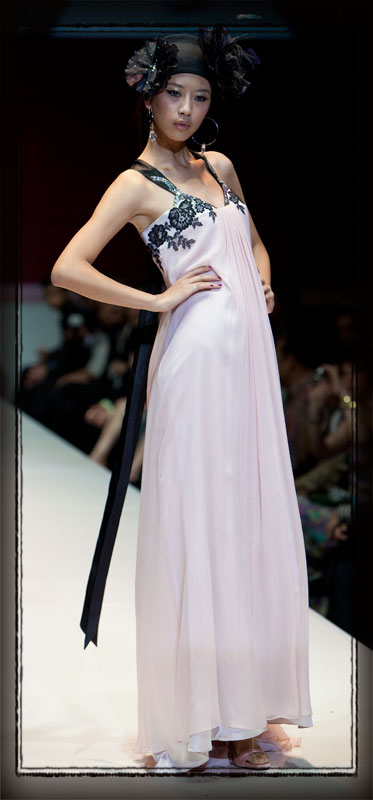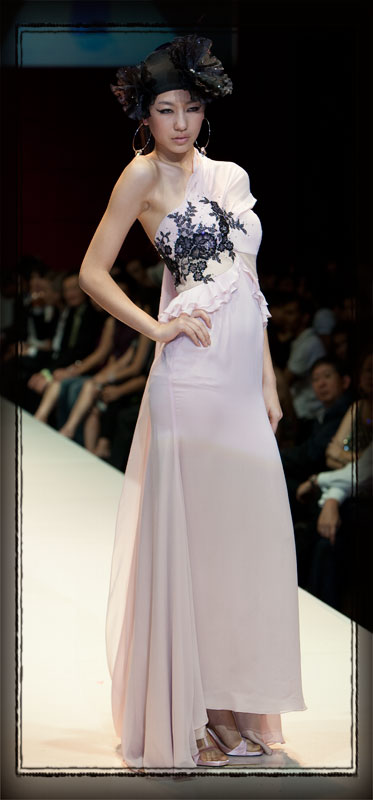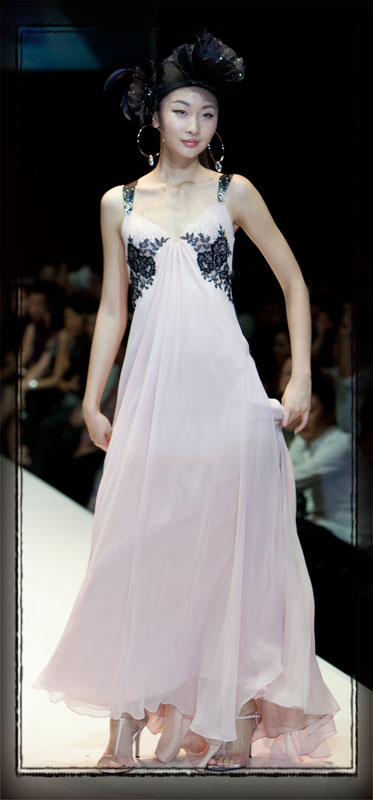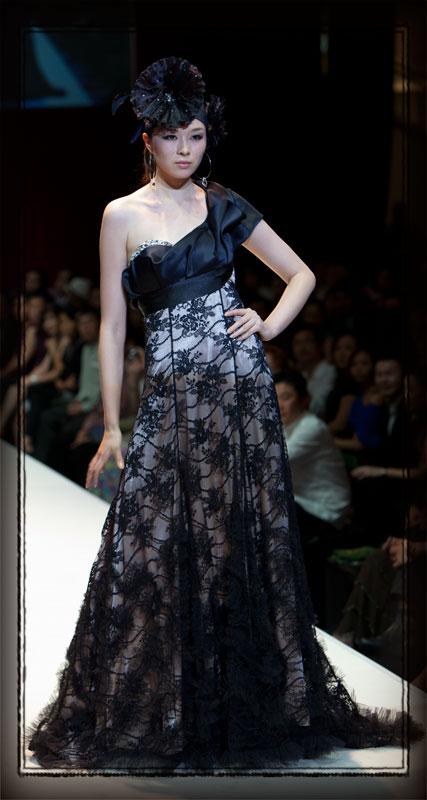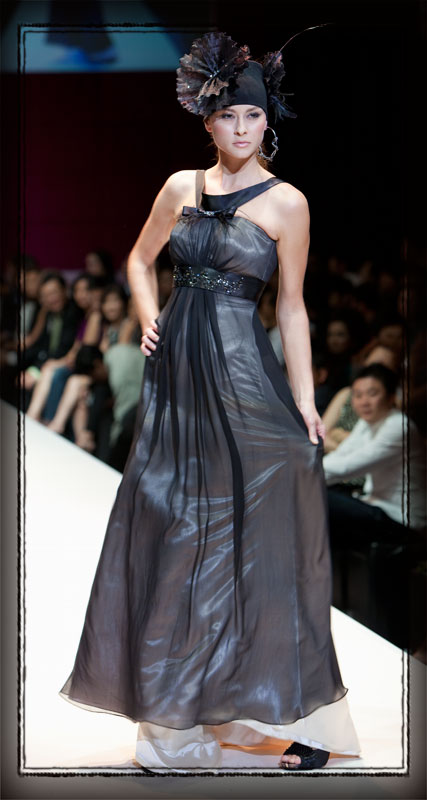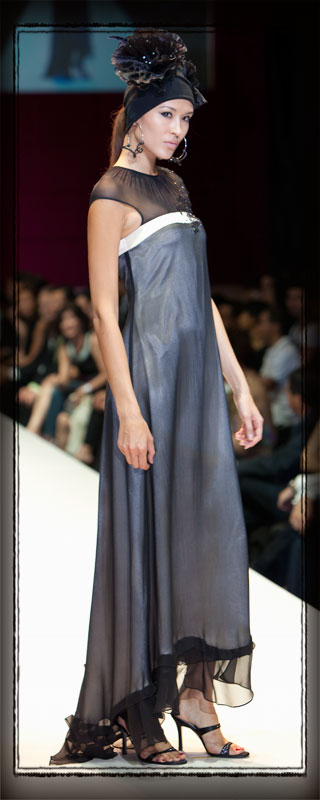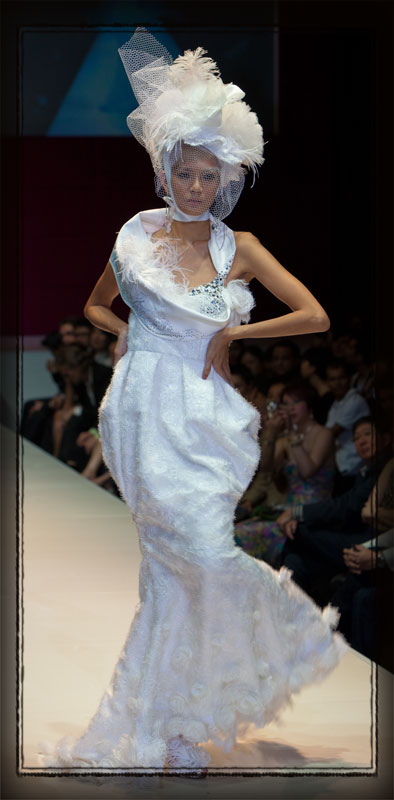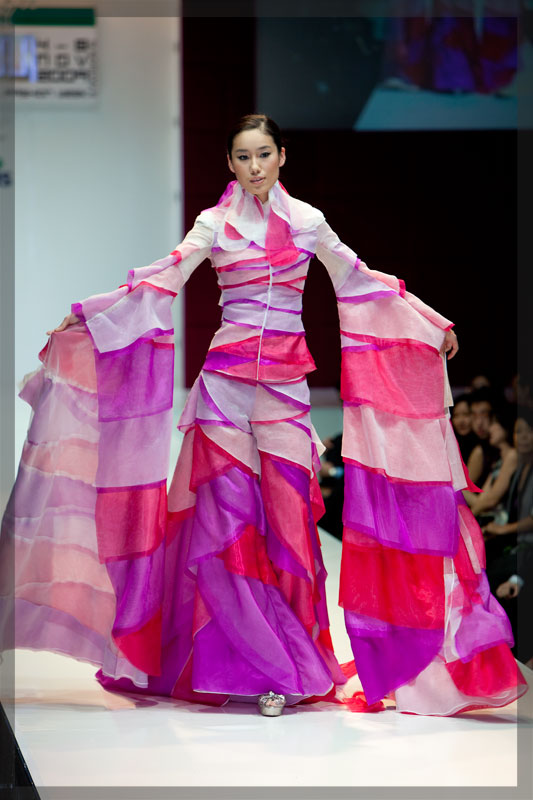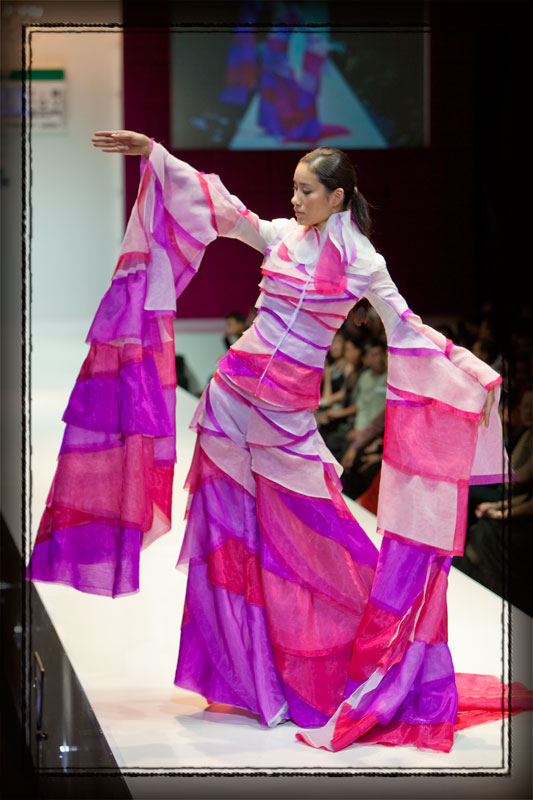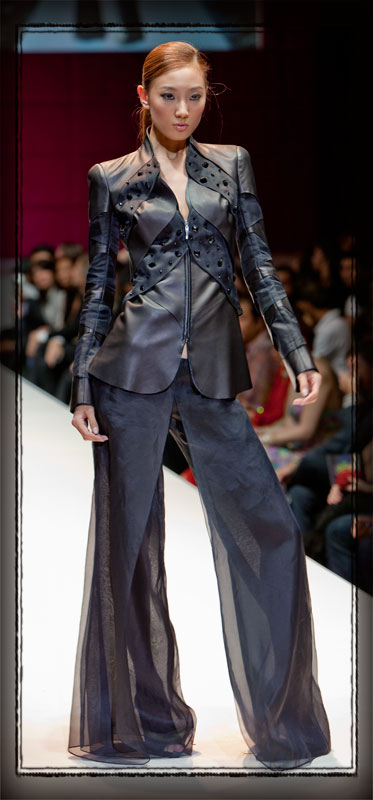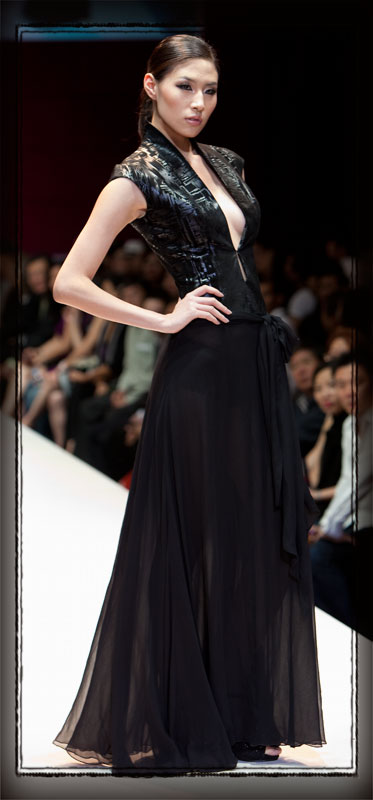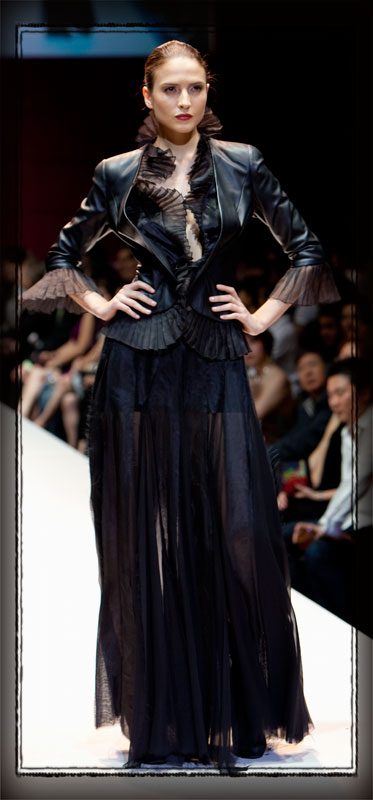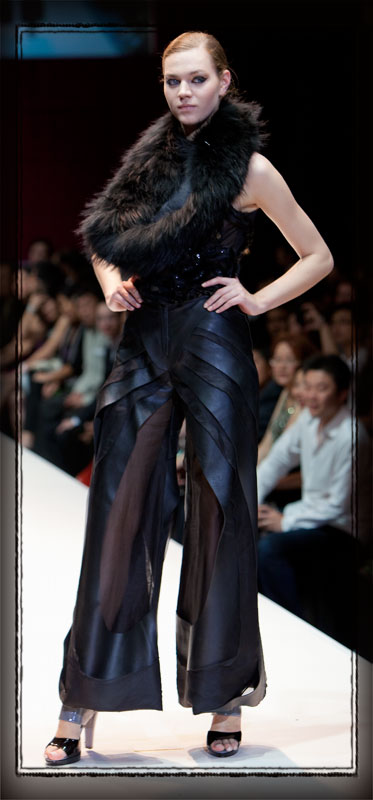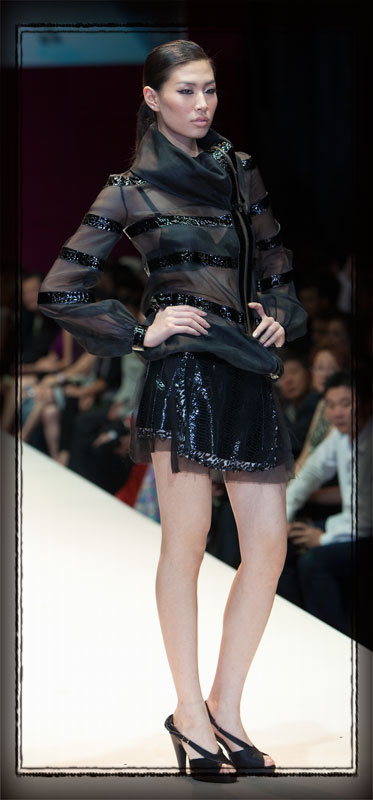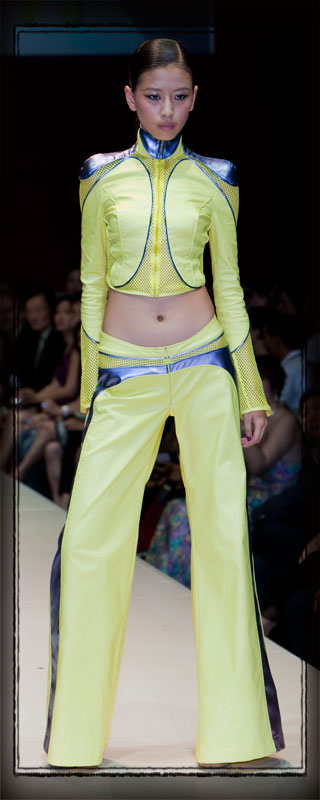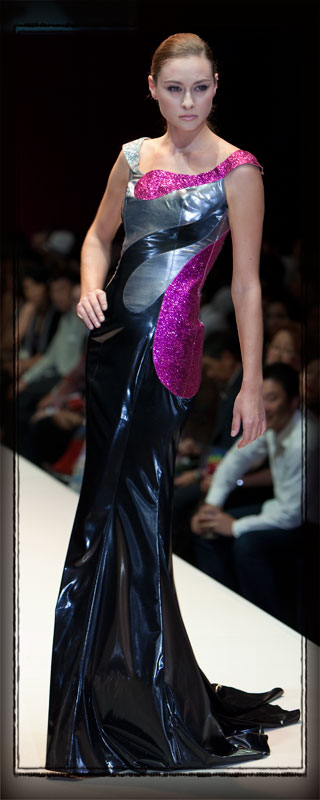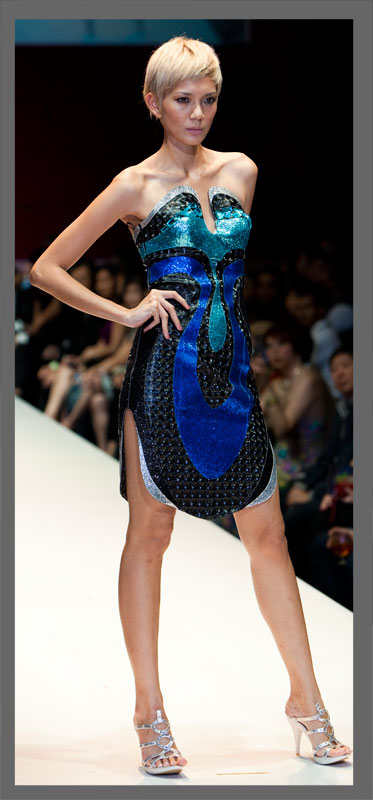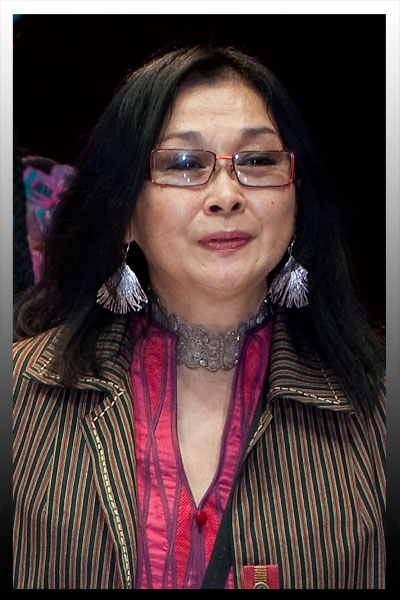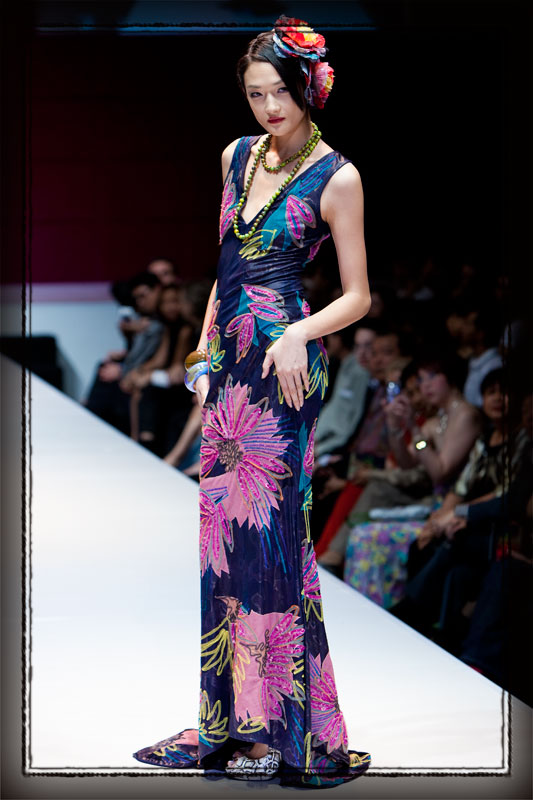 Design by Jo IKA, Indonesia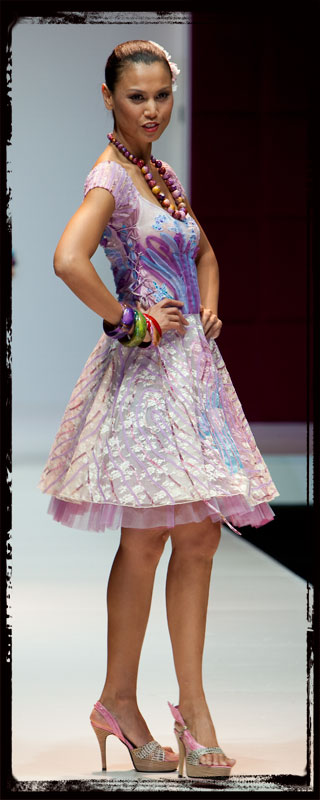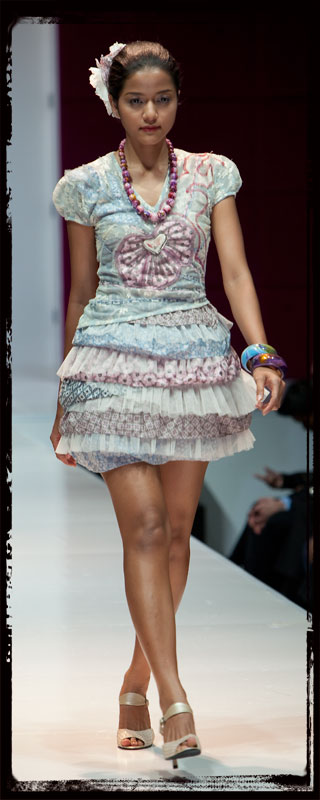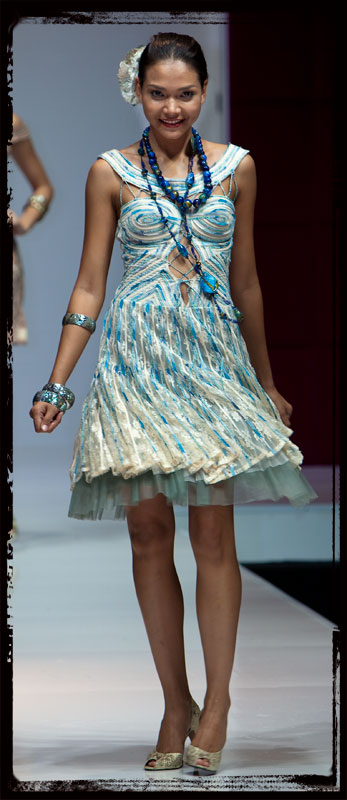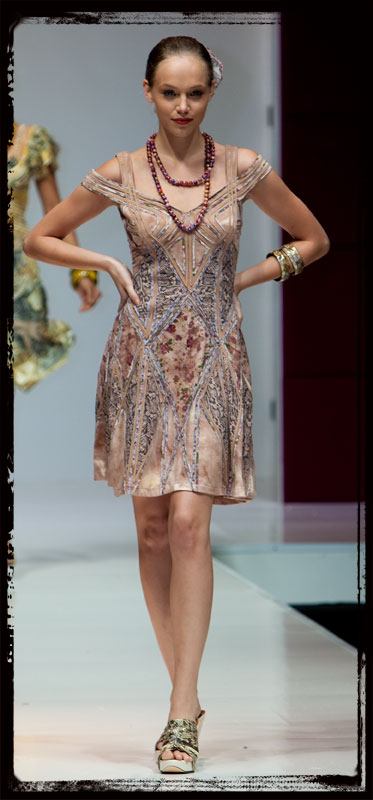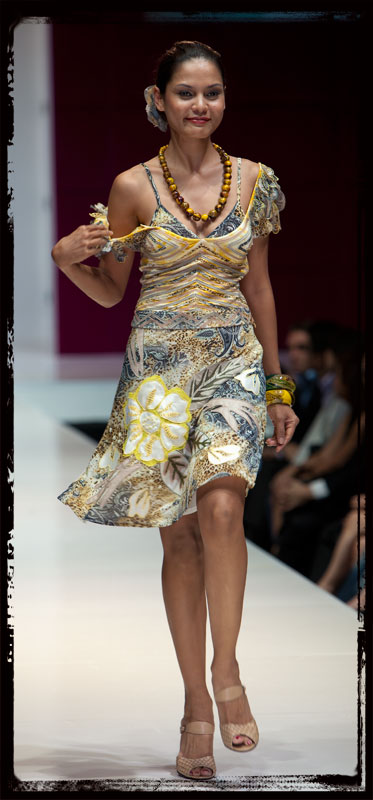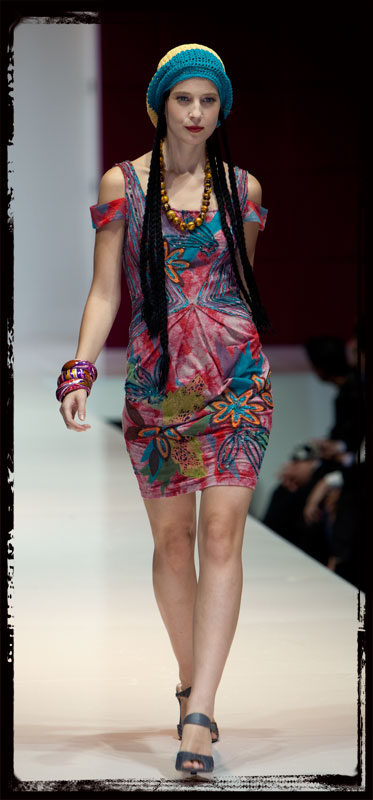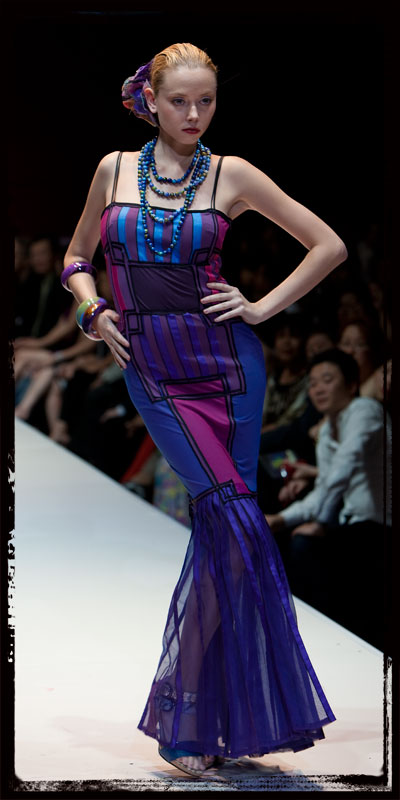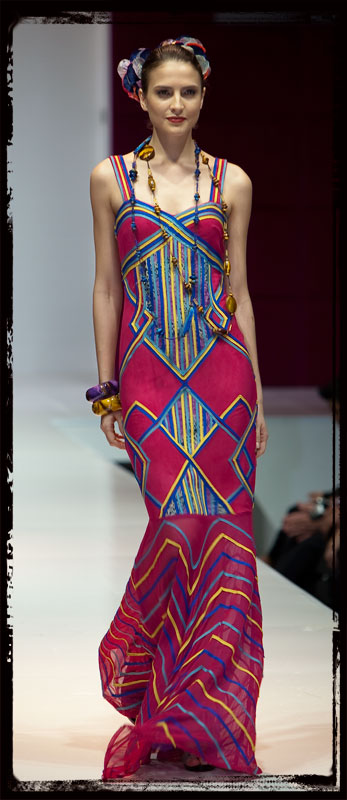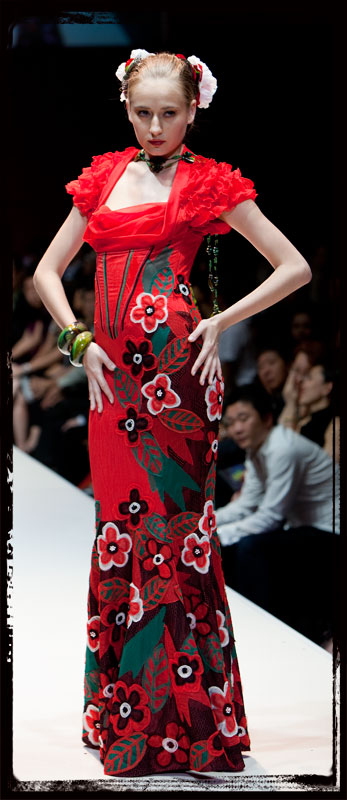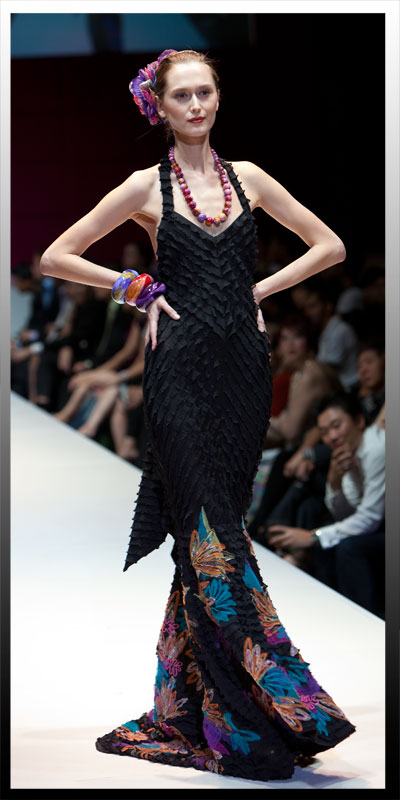 I will share some of the guidelines for Runway Photo Shoot which to my opinion serves as the basics knowledge for those are interested. Scroll all the way to the bottom......
1- Check your equipment and make sure you bring the right "tools".
2- Come very early to register and most importantly to pick the best spot. Unfortunately, unless you are the official photographer hired by the organiser, you can only get near the best spot. The best spot normally reserved for official photographers. The best spot is exactly at the runway end and right at the centre line. When you shoot from the centre you will always have a good contrast with the background.
3- My shots were taken from the left side of the centre point. The dark background is not suitable for models with black hair and dark color dresses.
4- Once you got your best spot, stay with it. Respect other photographers and do not force your way through and make others uncomfortable. And never block the view of other photographers.
5- Most of the time those photographers will be the same people you will meet for future shows. So, be their friends.
6- If you are new to the line, do not be intimidated or feel down when you see other photographers with better equipment and looks good. Trust me, some of them just press the shutter button on continuous high speed mode and hope to get one sharp image out of 5 shots. I call that luck, not skill.
7- Be humble, be yourself and learn from others. Listen and make use of knowledge from others.

1- Use Servo mode because you are shooting moving subject.
2- You should be in Shutter priority of at least 1/200. Shoot faster if there is enough light at the runway.
3- If you are not sure of the types of lighting, just use your Auto WB. Or you can set the color temperature accordingly. Remember that even if you select wrong WB, you can make corrections in ACR.
4- You need at least 70-200mm lens. If you have lower than 70-200mm, you may need to be close to the runway and take close up shots.
5- Select the focus point at the centre. The centre focus point is the most sensitive sensor for auto focus.
6- To get the best sharpness, you need to use monopod and turn on the IS/VR.
7- When tracking the models, give the camera a few seconds to lock the subject (at least 2-4 seconds) before taking the shots.
8- Fill up the frame so that you can maximize the pixels by not having too much cropping.